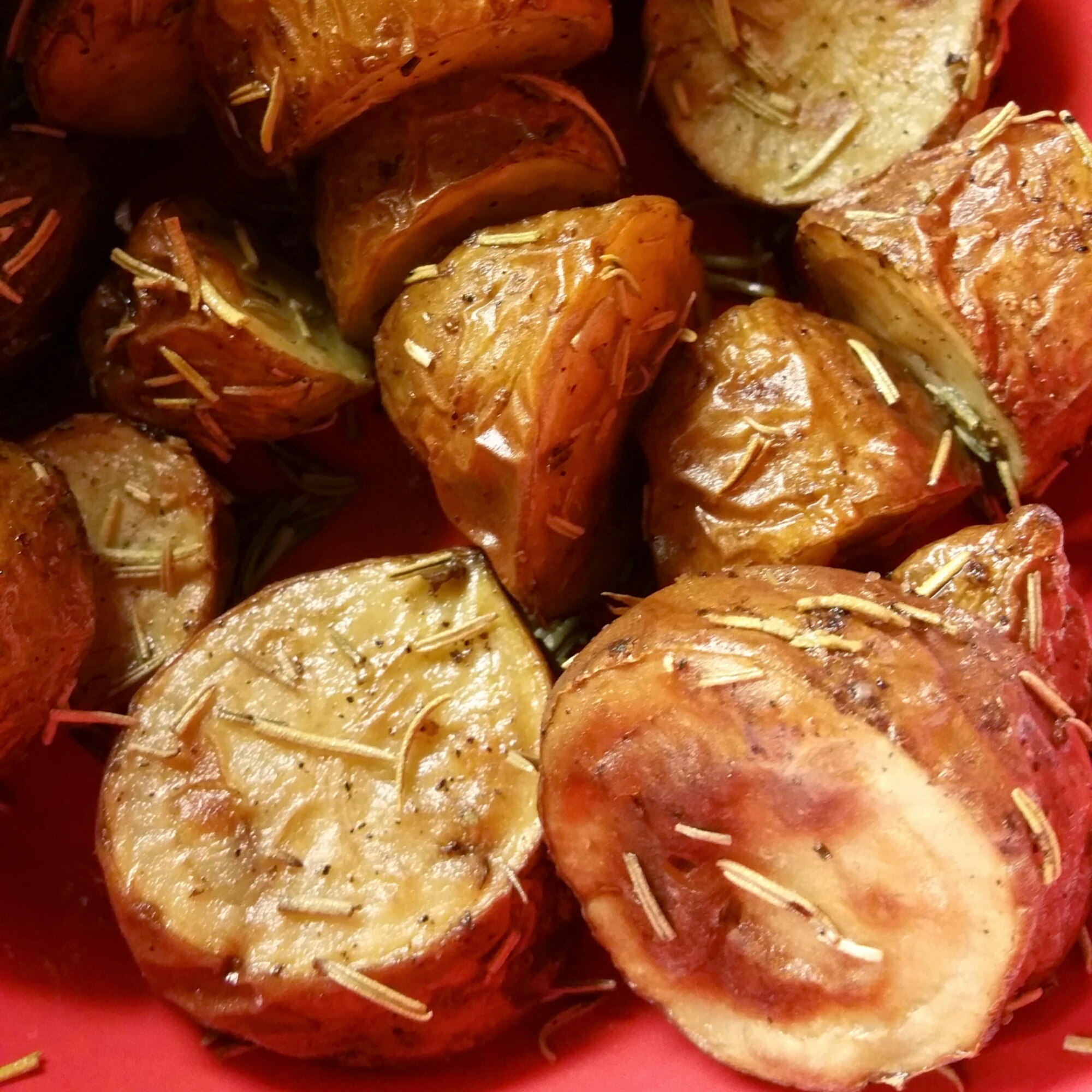 1 lb fingerling Potatoes
6 tbsp olive oil
2 heaping tbsp rosemary
1/2 tsp salt
1/2 tsp pepper
Preheat oven to 375 degrees.
Chop fingerling Potatoes and put in a zip lock baggy.
Add the olive oil, rosemary, salt, and pepper.  Close the bag and shake well until all the potatoes are covered.  Dump the potatoes onto a parchment lined baking sheet.  Roast in the oven for 1 hour.
These are not paleo but they came in our CSA box and we just couldn't waste them!